Rocky Mountain Slam (RMS) 1999-2019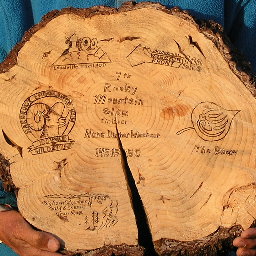 #



Year



Rocky Mountain Slammer


Bighorn

Hardrock

Ouray

Leadville
Trail

Wasatch
Front

The
Bear

Papa
Bear

Photo of 2021 finishers
62
2021
Andrew Barney, 48, UT
28:09:18
40:47:00
33:37:50
30:13:06
61
2021
Franco Soriano, 50, CA
29:40:56
40:30:00
31:35:29
29:12:05
NO 2020 ENTRANTS
Photo of 2019 finisher
60
2019
Franco Soriano, 48, CA
32:56:13
50:46:28
29:43:01
32:45:12

#



Year



Rocky Mountain Slammer


Bighorn

Hardrock

Leadville
Trail

Wasatch
Front

The
Bear

NO 2018 ENTRANTS
NO 2017 ENTRANTS
Photo of 2016 finishers
59
2016
Jill Bohney(F), 52, UT
32:07:16
45:28:39
33:17:59
32:54:47
58
2016
Andrew Barney, 43, UT
33:39:15
44:36:00
33:28:01
32:51:25
Photo of 2015 finisher
57
2015
Sheila Huss(F),41, CO
28:57:59
47:31:02
29:32:56
28:53:57
Photo of 2014 finishers
56
2014
Andrew Barney, 41, UT
30:42:23
42:28:39
31:18:26
31:45:38
55
2014
Kendall Wimmer, 49, UT
26:26:01
43:46:42
31:37:41
28:46:31
54
2014
Ben Corrales, 40, UT
28:55:55
42:38:26
29:57:43
28:46:31
Photo of 2013 finishers
53
2013
Hans Dieter-Weisshaar, 72, GER
47:34:00
29:34:47
35:07:15
34:49:00
52
2013
Alan Smith, 44, CO
43:33:56
29:44:14
34:56:16
34:33:00
51
2013
Andrew Barney, 40, UT
30:57:01
44:42:05
29:16:11
33:30:00
50
2013
Scott Snyder, 58, CO
32:39:38
41:45:40
29:30:57
34:56:40
33:11:00
49
2013
Sarah Evans-McCloskey(F), 40, UT
23:20:07
36:51:03
24:31:19
24:22:00
48
2013
Shane Martin, 46, UT
39:07:10
28:43:33
29:50:06
23:21:00
Photo of 2012 finishers
47
2012
Alan Smith, 43, CO
32:26:28
43:52:00
29:38:35
33:53:04
46
2012
Ernie Floyd, 58, UT
31:08:30
44:38:00
33:36:35
31:17:54
45
2012
Brett Gosney, 53, CO
24:13:24
34:03:00
28:39:40
25:05:24
44
2012
Darcy Africa(F), 37, CO
22:27:26
29:09:00
23:20:06
22:10:58
Photo of 2011 finisher
43
2011
Philip Wiley, 50, CO
27:50:26
40:09:00
29:27:25
28:53:03
Photo of 2010 finishers
42
2010
Jamshid Khajavi, 57, WA
43:30:00
29:36:05
29:50:25
32:21:50
41
2010
Tom Schnitzius, 57, CO
31:16:27
42:50:00
29:27:30
31:08:05
40
2010
Gordon Hardman, 59, CO
43:39:00
29:01:37
33:30:27
29:18:31
39
2010
Jon Teisher, 35, CO
29:24:07
39:31:00
23:42:16
29:15:24
38
2010
Matt Watts, 53, CO
30:43:41
42:03:00
27:27:57
28:37:06
37
2010
Tom Remkes, 49, UT
23:56:24
32:31:00
25:32:39
23:55:36
Photo of 2009 finisher
36
2009
Andrew Barney, 36, UT
33:25:03
47:33:01
34:28:42
34:14:00
Photo of 2008 finishers
35
2008
Daniel Benhammou, 28, CO
31:07:32
37:46:46
33:20:50
30:39:00
34
2008
Michael Ehredt, 47, ID
22:23:04
38:38:49
28:00:25
30:13:00
33
2008
Cory Johnson, 44, UT
28:32:45
35:25:20
28:31:28
27:11:45
32
2008
Tom Remkes, 47, UT
24:46:05
32:56:00
26:11:30
27:11:45
Photo of 2007 finishers
31
2007
Cory Johnson, 43, UT
40:35:52
28:40:34
34:31:50
33:14:__
30
2007
Rickie Redland-McManus(F), 53, CO
31:17:12
42:20:40
28:26:00
32:36:__
29
2007
Hans-Dieter Weisshaar, 67, GER
32:22:10
46:27:01
28:11:59
32:49:07
32:34:__
28
2007
Mike Smith, 49, IN
33:16:54
46:49:08
29:19:54
31:14:__
27
2007
Larry Hall, 53, IL
31:10:55
44:15:26
28:41:12
31:14:__
26
2007
Daniel Benhammou, 27, CO
33:40:53
46:00:37
28:08:58
29:22:__
25
2007
Paul Schoenlaub, 48, MO
26:43:19
37:09:58
27:13:29
26:19:__
24
2007
Ken Jensen, 39, UT
26:00:14
34:18:05
29:12:05
25:46:__
Photo of 2006 finishers
23
2006
Hans-Dieter Weisshaar, 66, GER
32:21:04
43:08:40
27:29:16
33:48:55
32:59:20
22
2006
Susan Gebhart(F), 51, CO
32:04:06
42:14:52
28:06:51
30:09:00
21
2006
Tom Schnitzius, 53, CO
32:19:08
44:07:07
29:39:49
30:09:00
20
2006
Rickie Redland(F), 52, CO
32:04:06
42:14:52
30:19:45
30:02:00
19
2006
Larry Hall, 52, IL
28:24:15
42:58:42
29:06:53
28:55:10
18
2006
Roch Horton, 49, UT
23:20:10
32:28:38
29:20:41
27:14:55
17
2006
Ty Draney, 32, WY
22:13:36
32:27:17
21:33:07
23:32:30
16
2006
Karl Meltzer, 39, UT
27:07:55
20:52:20
20:18:58
20:35:00
No photo of 2005 finishers
15
2005
Hans-Dieter Weisshaar, 65, GER
32:23:56
46:17:31
28:17:12
33:34:25
33:14:06
14
2005
Dennis Drey, 54, NM
30:00:48
38:32:31
28:02:07
30:47:03
13
2005
Diane Van Deren(F), 45, CO
31:36:36
46:45:29
27:49:51
29:51:26
12
2005
Rickie Redland(F), 51, CO
31:36:36
46:45:29
27:24:34
29:51:26
11
2005
Kirk Apt, 43, CO
26:05:39
35:52:16
24:04:50
27:31:20
Photo of 2004 finishers
10
2004
Hiroki Ishikawa, 29, JPN
38:59:30
24:34:02
27:05:40
33:17:06
9
2004
Hans-Dieter Weisshaar, 64, GER
30:46:29
41:57:52
27:37:47
34:48:07
32:54:30
8
2004
Rickie Redland(F), 50, CO
31:50:21
43:46:34
28:37:08
31:46:10
Photo of 2003 finishers
7
2003
Hans-Dieter Weisshaar, 63, GER
32:39:22
47:45:32
29:21:21
34:27:18
30:23:38
6
2003
Rickie Redland(F), 49, CO
31:48:15
43:23:32
30:42:00
29:51:16
5
2003
Tim Seminoff, 45, UT
28:53:10
35:58:07
29:45:01
28:54:32
4
2003
Roch Horton, 46, CO
27:48:12
37:19:00
29:38:42
26:55:14
3
2003
Leland Barker, 46, UT
29:43:06
21:16:35
22:42:49
21:45:11
NO FINISHERS IN 2002
2
2001
Betsy Kalmeyer(F), 40, CO
29:58:00
27:07:39
32:29:09
28:26:02
NO FINISHERS IN 2000
1
1999
James Ballard, 49, MT
47:31:30
29:33:13
35:46:__
34:15:41
The people who finished Hardrock and The Bear, plus at least two of these: Bighorn, Leadville and Wasatch; in one summer are listed here.
In 2019, the Ouray 100 could be substituted for the Hardrock 100, which was not held that year and the Papa Bear can substitute for The Bear 100.
This is an informal series (i.e. no application, no award) which was thought up by Roch Horton, Leland Barker, Hans-Dieter Weisshaar and others.
"http://www.Run100s.com/rocky_mt_slam.htm" (updated: 11/2/21) StanJ@Run100s.com